Material of electrode package Total Solution Hojeonable Inc.
HJ-UFE1033 Series
HOME
Products
HJ-UFE1033 Series
Mixed product – HJ-UFE 1033 A(main agent) : HJ-UFE 1033 B(curing agent).
– Mixture ratio = A : B (100 : 110 wt%)
After mixing the above mixture ratio, perform manual agitation for about 5 min.
– Agitate it slowly; otherwise bubbles will occur.
※ During the entire process, care should be taken to prevent contamination of foreign substances from the workers. All workers should wear protective equipment.
Use immediately after mixing.
Conduct printing or manual molding of HJ-UFE 1033.
– Check the thickness of the material to be printed using printing equipment.
(Each equipment has a different process condition. Therefore, the process condition is evaluated by the worker before proceeding.)
– If no printing equipment is available, apply HJ-UFE 1033 manually on the molding part before proceeding.
– Refer to the figure below for the whole process chart of HJ-UFE 1033.
1. Prepare the material to be molded.

2. Set the thickness to be printed.

3. Apply HJ-UFE 1033 on the material.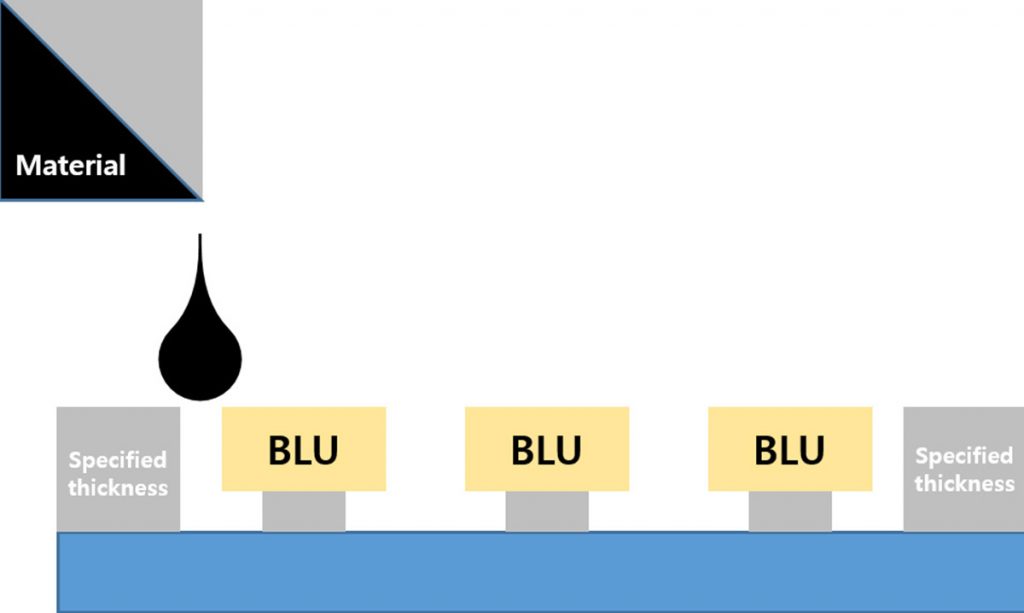 4. Perform HJ-UFE 1033 grading work.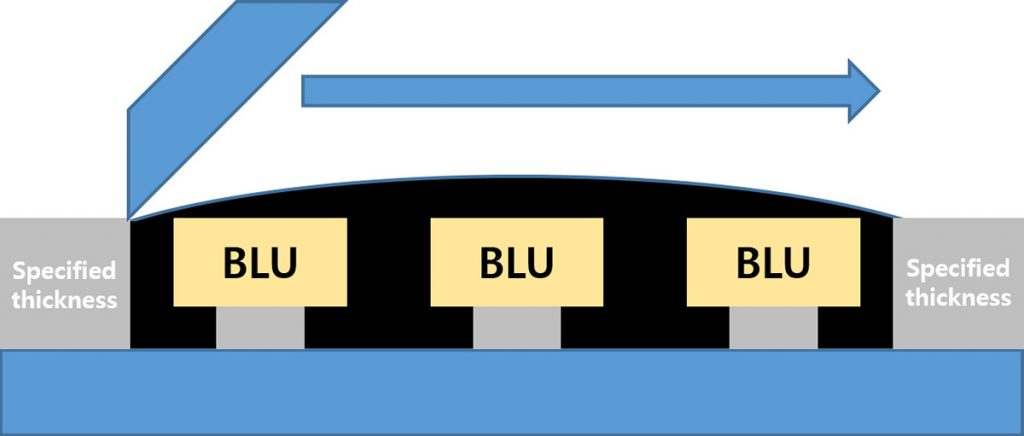 5. Place the completed material after process 4 inside the oven for curing. (Curing condition: 100 ℃ for 3 hr)

6. The material that completes process 5 is finished.

Store HJ-UFE 1033 A, B in a cool place without direct sunlight.
– Validity: 1 year
Use within 4 hr after mixing HJ-UFE 1033.
Mixing this product with a new one is prohibited.
Mixing the material with other products is prohibited.